The Expert Haddonfield Orthodontists
Dr. Amy James has resided in South Jersey for almost 30 years. She graduated cum laude from Dickinson College, and received her Doctorate in Dental Medicine from the University of Pennsylvania and her Orthodontic Certificate of Specialty and Master of Science in Oral Biology from Temple University.

After a one-year hospital-based general practice residency in San Francisco, a two-year commitment as a general dentist and a two-year orthodontic residency, Dr. James opened her practice in Haddonfield, New Jersey, offering the highest-quality orthodontic services to her patients. Largely recognized as one of the top Haddonfield orthodontists, she now has a second location, Art of Smile, in Center City, Philadelphia.

Dr. James is a board-certified Diplomate of the American Board of Orthodontics. She is also a faculty member at Temple University Kornberg School of Dentistry in the Graduate Department of Orthodontics. And Dr. James is a proud member of the American Association of Orthodontists, Mid-Atlantic Society of Orthodontists, New Jersey Association of Orthodontists, American Dental Association, New Jersey Dental Association, Southern Dental Society of New Jersey, Cooper Hospital Regional Craniofacial and Cleft Palate Team and the Charles H. Tweed International Foundation for Orthodontic Research. She is also one of several international instructors for the Tweed Foundation.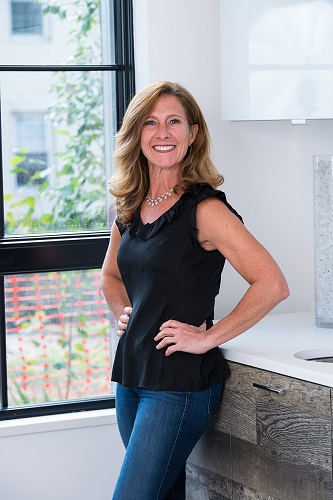 Dr. James is an active member of Rotary International and travels with Rotaplast to third-world countries working with a team of specialists to perform cleft lip and palate surgeries and reconstructions. She has traveled to China as an Orthodontic delegate with People to People and has lectured to the General Dental residents at UMDNJ.

Dr. James lives in Haddonfield but in the summer can often be found on Long Beach Island. She has two sons, Coleman and Finn, and a dog named Kavé (coffee in Hungarian), who can often be found at the office playing with patients. Dr. James spends a lot of time hiking in the woods with her dog and also enjoys traveling, gardening, cooking, and martial arts. Her greatest athletic accomplishment was summiting Mount Kilimanjaro in the Summer of 2018.
Mallory Vernacchio, DMD, MS
Another one of the top Haddonfield orthodontists, Dr. Mallory Vernacchio grew up in Cranford, New Jersey and is very excited to be returning to her home state to join Dr. Amy James. She graduated magna cum laude from Rowan University, with a bachelor's degree in biology. She then received her Doctorate in Dental Medicine from Temple University, graduating summa cum laude. After Temple, she went on to obtain her Specialty Certificate in Orthodontics and Master of Science from Seton Hill University Center for Orthodontics.

Dr. Vernacchio is devoted to learning and education, as she regularly attends conferences, continuing education courses and webinars. She is also an active member of the American Association of Orthodontists, the American Dental Association, and the Great Lakes Association of Orthodontists.

Dr. Vernacchio lives in Medford with her husband, Steven. She enjoys spending time with her family, going to the beach, traveling, cooking, and trying new restaurants. She is an avid runner and loves to be outdoors, especially in the summertime. This past summer she traveled to the Greek Islands for her honeymoon. She is so thrilled to be a part of this new community and looks forward to meeting you soon!

Fun fact: Dr. Vernacchio still has a baby molar because she is missing her adult tooth!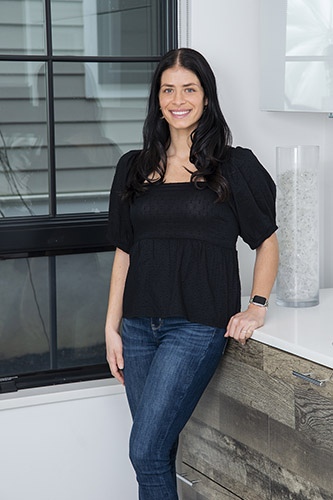 For the best orthodontist near you in Haddonfield & surrounding, look no further than Dr. Amy James & Associates!