We love hearing from our patients, take a moment to leave us a review on: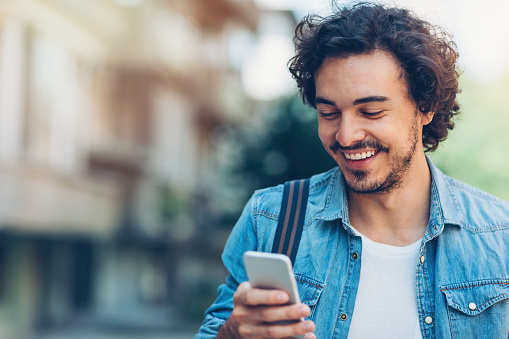 HIGHLY recommend!! Dr. James and her staff are the best!! I've had 2 kids go through treatment at their office. Dr. James and her staff are kind, knowledgeable, caring and always patient! They did what was best, individually, for each of my kids and we could not be happier with the results!
Madeleine Bradley
27/03/2023
I would highly recommend Dr. Amy James. She took the time to really get to know me and my concerns. She was extremely thorough and provided a fabulous education on what would be best for both my dental health and appearance. Thank you Dr James for your expertise and kindness in helping me make best decision for me.
Natalie Reenock
25/01/2023
Then first meeting with Dr. James and associates was an eye opening experience. The commitment to using technology to provide a first class treatment plan and explain exactly what the plan is was outstanding. The staff are helpful and kind. I would highly recommend this practice for a complicated orthodontic case.
I recently went through treatment with Invisalign to correct my teeth. Dr James and her staff were excellent. They are very friendly and accommodating. I would highly recommend this office for all your or your children's orthodontic needs.
In 2007, I visited Dr. Amy James & Associates, I was supposed to get braces and fix my bite issues, but because of my insecurities, I decided to push it off for 14 years. Mainly, I felt I wasn't worthy enough of getting braces and fixing my smile, so I thought I could live on with my overbite. Finally, in the summer of 2021, I decided to try again after I was having difficulty sleeping and biting. Making the call to the office scared me and caused a lot of worry in me, mainly because I thought it was too late. Nonetheless, the team was very open and detailed; they still remembered me from 14 years ago! During my first appointment, I was anxious coming in. Still, Jordan was great at explaining the entire timeline of fixing my smile, the various treatment stages, and the financial aspects of the process, allowing my stress and worry to leave. Throughout the coming months, I could gradually see the progression of my smile, despite the occasional pain. During this time, the team continuously reassured me that I was not too old to start my smile journey at 22 and always offered support when necessary. The team was great at adapting to my tedious work schedule and working with me to make sure it was possible to make every appointment. Once I got my adult palate expander, it was during this time that I experienced the most amount of pain and worry. Having to come in every week and go through this expansive change was very difficult, but the team was again there to answer any questions and meet when I needed it. Mainly, the team throughout this time showed extreme patience with all my needs and openness about my progress and concerns. While fixing my smile hasn't been easy, it's allowed me to understand that I deserve this confidence. So grateful to still have a supportive team behind me that can help with any questions or concerns I may have with my treatment plan.
Edward Stempinski
28/10/2022
Couldn't speak more highly of Dr Amy James and Associates. The all around customer experience is top notch. Like Ritz Carlton level customer care. Seriously. They are expert, knowledgeable, patient and always a pleasure. My family loves them and yours will too. They're rockstars.
I am a nervous person around anything teeth but from day one, everyone there was gentle, friendly and encouraging. I always felt I was in great hands and walked away with a beautiful smile! They are very skilled with Invisalign and my aligners were always scanned well and fit well. Can not recommend this practice more!
Alexandra Craft
25/06/2022
Dr Amy James is a true professional and has helped both of my children improve their beautiful smiles. Additionally, Jen and Jordan are wonderful and take time to review and explain each step in the process. I highly recommend Dr James' practice!
Bree DiVentura
25/05/2022
Took my son for his initial consultation. Staff were professional and extremely friendly. They explained everything thoroughly and made sure we had no questions before leaving. Highly recommended!!