Welcome to Dr. Amy James and Associates Orthodontists, a respected provider in your orthodontic care community. Located in Haddonfield, NJ, our practice's top priority is to provide you with the highest quality orthodontic care in a friendly, comfortable environment. We utilize the latest technological advances in the industry, such as hidden braces called Harmony (custom braces on the inside), aesthetic ceramic braces called Innovation C by GAC and Invisalign®. We use the latest in computer technology (digital imaging and advanced computer graphics) and digital x-rays to ensure that you receive the most effective care possible.

We recognize that every patient has different needs, and we pride ourselves in the courteous service we deliver to each person who walks through our doors. Whether you are an adult, adolescent or child, our knowledgeable doctors and staff are committed to helping you achieve the smile you deserve—a healthy, beautiful one!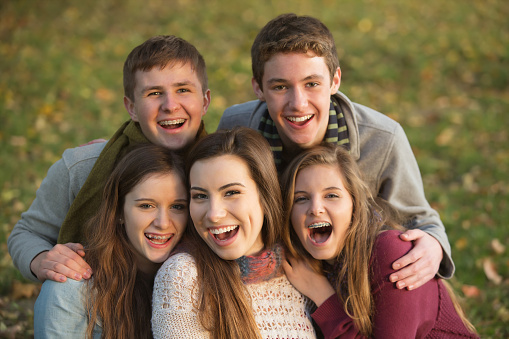 Invisalign®
Aligners are made of clear, strong medical grade plastic that is virtually invisible when worn. Aligners are clear and look similar to tooth-whitening trays, but are custom-made to fit better while moving teeth. Some orthodontists and dentists have referred to them as "contact lenses for teeth." Read More About Invisalign®


Customized Lingual Braces
Lingual braces are attached to the inside surface of the tooth rather than the outside surface. An advantage of lingual braces is that they are not as noticeable as traditional exterior braces that are exposed when talking or smiling. Read More About Customized Lingual Braces


Ceramic Braces
Are you considering ceramic braces in order to straighten your teeth? Ceramic braces are less noticeable than traditional braces, work faster than other orthodontic options, and require fewer dental visits than traditional braces. Read More About Ceramic Braces


Braces
Straight teeth do more than provide you with a pretty smile, they make it easier to talk, bite, and chew your food. Even if you think you do not need to seek orthodontic care, it might be worth a consultation to see what is going on in your mouth that you might not be aware of. Read More About Braces


Orthognathic Surgery
Orthognathic surgery will be required when your jaws don't meet correctly or if your teeth just don't seem to fit within the jaws. The teeth can be straightened out with orthodontic treatments, but a misaligned jaw will need corrective jaw surgery to repair. Not only does this procedure improve the appearance of the face, but it will help to ensure that your teeth are functioning properly and meeting correctly. Read More About Orthognathic Surgery
Top Orthodontist in the Haddonfield Area
At Dr. Amy James and Associates, we believe in providing top-quality care to our community. We are proud to offer our orthodontic services to patients in Haddonfield, Haddon Township, Haddon Heights, Audubon, Cherry Hill, Greentree, Lawnside, Barrington, and the surrounding area.