The Invisalign System of clear aligners continues to explode in popularity, with over 15 million patients using them worldwide since 1997. In addition, 80,000 trained dentists and orthodontists treat patients with Invisalign all over the world.
Invisalign is the world's largest user of the latest high-tech 3-D printing technology for clear aligners, supported by over 450 patents. And the technology keeps improving every year! This technology precisely calculates how much force to place on each tooth to create the smile you want. The clear aligners, along with input from your orthodontist, ensure that every tooth moves in the right order and at the right time during the treatment plan.
But, Invisalign is only successful if the aligners are worn properly and the treatment goes smoothly. There are several ways you can improve the success of your clear aligners and make the process as comfortable and cost-effective as possible.
In this article, we will outline 10 of those tips for Invisalign clear aligners so you can maximize the success of your treatment plan. Get ready for the smile you've always dreamed about!
Pro Tips for Invisalign to Get the Most Out of Your Treatment: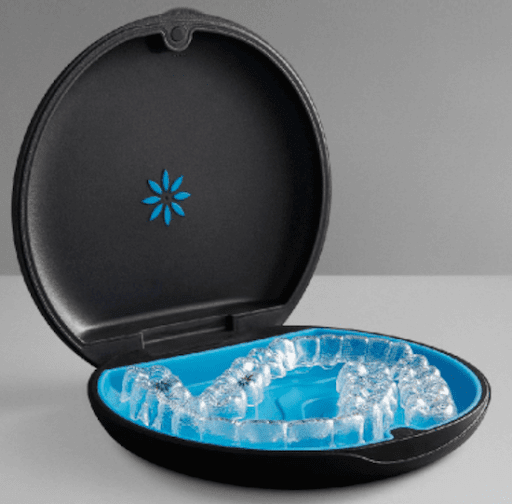 #1 – Keep Your Aligners In Unless You Are Eating, Drinking, or Brushing!
You don't want your investment in orthodontic treatment to go to waste, so the number one thing to remember when it comes to Invisalign tips is to wear your aligners as much as possible! The guideline is 22 hours a day. The only time they should be in their case is when you are eating, drinking, brushing, or flossing your teeth.
#2 – Clean Your Aligners Too!
Aligners are easy to clean. Simply use an antibacterial soap and warm water or find a cleaner specifically for clear aligners. Don't use toothpaste! It's too abrasive for the plastic aligners and can damage them.
#3 – Don't Get Discouraged With Your Speech
You may find it difficult to speak normally at first. There might be a slight lisp, but don't be discouraged. Just keep talking because it will go away after a few days. Your mouth and tongue just need to get used to the aligners being in.
#4 – Be Proactive with Any Tenderness/Soreness
You may experience discomfort each time you change your aligners. This is temporary. You can suck on ice cubes to relieve the soreness and stay away from crunchy or chewy foods for a few days. The soreness will go away before you know it. One note: Don't relieve the tenderness by taking the aligners out. This will only prolong the soreness.
If you do experience anything more severe than mild discomfort or it lasts longer than a few days, let your orthodontist know right away. You don't have to suffer and there may be another problem that needs attention.
#5 – Your Aligners Belong in the Case When They Aren't in Your Mouth!
One of the fastest ways to lose or damage your aligners is to store them improperly. They come with a case and it needs to be used whenever you take the aligners out. Many aligners have been lost when wrapped in a napkin in a restaurant. And many have been chewed by dogs.
Aside from the cost of replacing lost or damaged aligners, your treatment will be prolonged while you wait for a new aligner to reach you. If you do lose one, notify your orthodontist right away. They can tell you how to keep your teeth from moving back to their previous position while you wait for the replacement aligner.
#6 – Keep Up Your Good Oral Hygiene Routine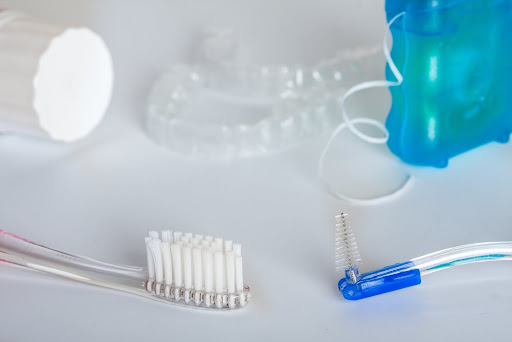 A good oral health regimen is even more important while wearing Invisalign aligners. Don't let food get trapped under the aligners. Take them out in the morning and at night to brush, floss, and use mouthwash. (Remember to put the aligners in the case while you do this twice a day!)
#7 – Don't Skip Any Routine Dental Cleanings, Either!
Removable aligners make your twice-a-year routine dental cleanings easier than if you had traditional braces. Make sure not to skip any cleanings. Doing so will be leaving your teeth open to oral health problems.
#8 – Follow the Proper Schedule for Changing Your Aligners
Your orthodontist will provide a treatment plan that includes when your aligners should be changed. It's critical to follow this plan to get the best result. Most aligners are worn for two weeks. If you leave one in too long or switch aligners too soon, they won't fit properly. This can extend your treatment plan, which means more money and time.
#9 – Don't Throw the Previous Aligners Away
You never know when you may need a backup aligner. So, as you finish with one aligner and change to a new one, don't throw the discarded aligner too quickly. It's the closest fit to your teeth until you get a replacement if you lose or damage the current aligner. If you don't use any aligner, your teeth will slip back to their previous placement, extending your treatment plan.
#10 – Yes, You Need to Wear a Retainer After Invisalign Treatment
The retainer isn't an "extra." It's critical to hold your teeth in their final position. Follow your orthodontist's recommendation on how often and how long you need to use the retainer. Why spend the money and dedicate the time to Invisalign and then have your teeth slip back to undesirable positions?
Dr. Amy James & Associates Orthodontists Is Your Expert Invisalign Team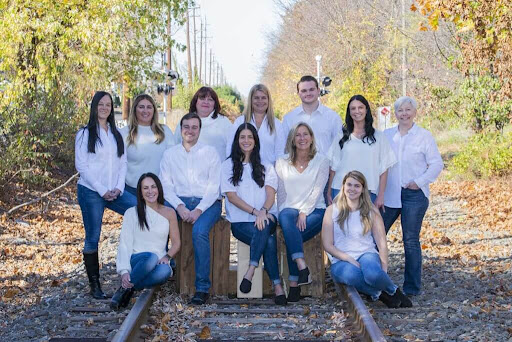 Invisalign clear aligners are a popular advancement in orthodontic technology. Clear aligners have many advantages over traditional braces, and users can help optimize their success by following the Invisalign tips that we've covered above.
If you are looking for expert Invisalign treatment that will get you the perfect smile you deserve, look no further than Dr. Amy James and Associates Orthodontists. Our team believes in providing top-quality care to every patient. We proudly serve the orthodontic needs of patients from Haddonfield, Haddon Township, Haddon Heights, Audubon, Cherry Hill, Greentree, Lawnside, Barrington, and the surrounding NJ area.
We are ready to answer any questions and concerns you have about the Invisalign system or any other orthodontic issues. Contact us today to schedule your appointment!