It's a dilemma that many people face when they decide to straighten their teeth with clear aligners, like Invisalign. Should they put themselves in the care of an orthodontic professional or opt for mail-order clear aligners? 
It's a valid concern. Society today demands things to happen as quickly as possible, and if that path is less expensive, that's even better. Mail-order aligners seem to fit that bill. But is that path as safe and as effective as having treatment supervised by an experienced orthodontist?
There is much more to it than who orders them for you. In this article, we will explore the question of choosing an orthodontist vs mail-order clear aligners and present three important reasons why it's best to head to an orthodontist for your orthodontic treatment.
The Story Behind Mail-Order Aligners
Let's start by summarizing how mail-order aligners, sometimes called direct-to-consumer (DTC) aligners, work. Potential customers express an interest that is generated either from word-of-mouth, online, or printed materials. To get started, the customer is then sent an in-home impression kit. They then follow the directions provided in the kit and make an impression of their teeth themselves. This impression is then sent back to the company where a dentist or a technician reviews it.
The company then makes all the aligners the customer will need throughout treatment. Instructions are also provided on how to wear them and when to change them.
It sounds straightforward and perhaps that is its greatest risk. What criteria are being used to determine if you, an individual patient, are actually a good candidate for aligners? You are never with the dentist or an orthodontist or even a technician making the decision. Does the company selling these aligners tell you how many customers are told they are not good candidates? Or is everyone automatically approved?
The risks with mail-order aligners are many. Some of those risks are minor while others can lead to serious problems. In many cases, the customer will end up in an orthodontist's office anyway and may have to start treatment all over again. This adds time and expense to whatever the customer has already invested.
What makes the professional orthodontic process better? Read on for more!
Reasons For Opting To Work With an Orthodontist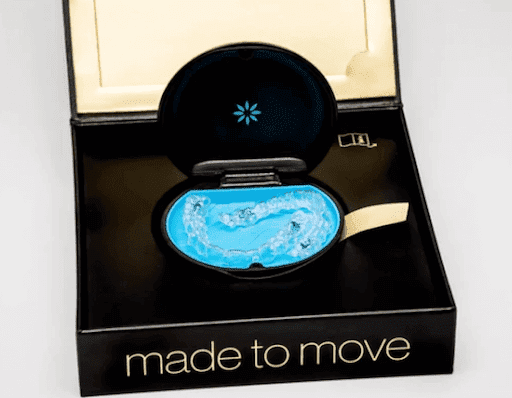 The mail-order clear aligner business aggressively seeks patients to use their product. Their ads claim they are cheaper yet offer comparable service to treatment under an orthodontist's care. Why not use these DTC aligners, then? Consider the following reasons before making a decision:
#1 – The Orthodontist Assesses the Specific Needs of Each Individual Patient
The field of orthodontics has many layers beyond simply putting clear aligners in your mouth to straighten your teeth. The entire process begins well before any teeth impressions are made. An orthodontist will first examine your mouth and take digital images of your teeth, jaw, and soft tissue in your face. Then, they will determine if you are even a candidate for aligners.
If you aren't, they will discuss other options they have for your teeth and mouth. If it is determined that clear aligners would be a good solution for you, the orthodontist will create a personalized treatment plan that will take you from start to finish under their care and supervision. They will be there if any issues arise during treatment and can adjust the plan to address the issues.
On the other hand, with DTC aligner companies, they rely only on the information provided by the patient. There is no orthodontic examination and no images/x-rays taken. Oral health issues that need to be addressed before beginning with aligners may be missed. The impression you do on your own and send to the company won't show existing cavities, gum disease, or any other problems. If they exist and aren't fixed first, the aligners can make the problems worse. The end result can mean wasted time and money, also.
#2 – The Treatment Plan is Supervised
Your orthodontist and their team will work with you over the course of your treatment plan. They will be actively evaluating your needs and progress during treatment, taking into account things like your goals, unique needs, and lifestyle.
You will periodically visit them in the office for progress exams, x-rays, and evaluations of anything that needs adjustment in your plan. You have the peace of mind of knowing that someone is there to monitor your plan and progress and to call on if you need assistance.
As mentioned earlier in this article, you won't ever visit the mail-order aligner company in person. They will be working strictly off the impression you made with their kit. It is possible for you to make errors in creating the impression but there is no way for the company to assess that issue. An improper impression leads to an improper, uncomfortable fit that causes irritation and pain.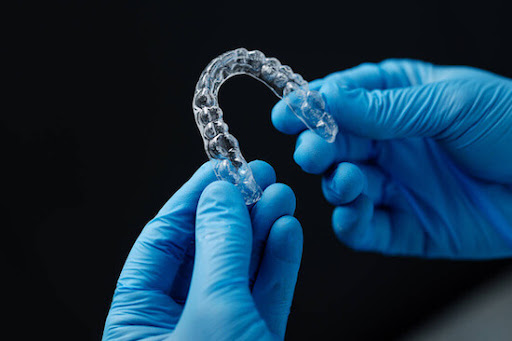 #3. The Claims Made by the Mail-Order Aligner Companies Often Aren't True
Are DIY aligners actually cheaper and faster than those obtained from an orthodontist? After all, they are sold to millions of people with those claims. How much of what the mail-order aligners claim is true?
Mail-order aligner brands offer treatment for much less than Invisalign or other brands used by orthodontists. In comparing what each option costs, however, it's clear that the prices quoted don't include things like the cost of diagnostic records, extra aligners that may be needed over time, aligner attachments, or the necessary retainer at the end of the treatment plan.
DTC aligners often claim that treatment only takes six months or even less, compared to treatment supervised by an orthodontist which can be 12 or more months. What often happens, based on customer reviews, is that more complex cases will take longer than the advertised six months for DTC aligners. More aligners may need to be purchased which pushes the cost higher than customers were led to believe.
This may explain why thousands of clients using the DTC aligners have filed complaints with consumer agencies, citing being misled or seeing poor results. Some people saw no change in their teeth at all. Some saw their conditions worsen after using the aligners as well as damage to their teeth and gums. Many complained of experiencing significant pain. For these reasons, the American Association of Orthodontists (AAO) issued an official warning against the use of mail-order aligners if you seek to straighten your teeth.
Put Yourself In the Hands of an Experienced Orthodontist
Now that you have the facts when it comes to choosing an orthodontist vs mail-order clear aligners, you see that it's best to put yourself in the hands of experienced professionals to help you straighten your teeth.
You will first receive the best evaluative treatment to determine if you are a candidate for aligners. A professional can then guide you in choosing the best methods for your individual situation and then supervise that treatment until your goals are reached.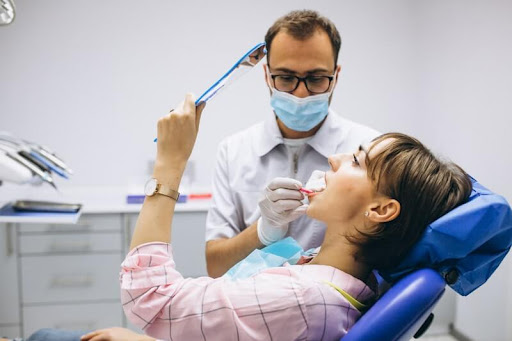 Without such direct supervision, you are putting yourself at risk of damage to your teeth, mouth, or gums. Your oral health can suffer and your treatment may be more expensive than the DTC aligner company led you to believe.
Here at Dr. Amy James and Associates, we provide top-quality Invisalign treatment to give you the healthy, straight smile you deserve. Serving patients from Haddonfield and the surrounding areas, we focus on the unique needs of every patient and deliver courteous, professional service to everyone who walks through our doors.
Request an appointment online today to get started!